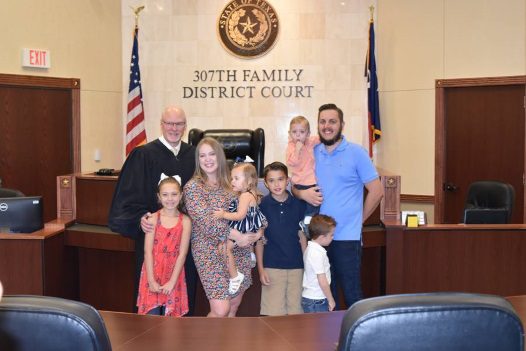 Guiding Your Growing Family in the Right Direction
At Wooten Law Group, PLC, family is our passion and as adoption attorneys we get the wonderful opportunity to help families grow. Whether you are a birth parent making the brave choice to place your child, a gestational carrier who wants to carry a child for someone else, or a potential adoptive parent hoping for an addition to your family, Wooten Law Group is here to help.
Typical legal scenarios for adoptions include parental, stepparent, relative, agency and/or foster care placements, re-adoptions from other countries, and adult adoptions.
Reproductive law options include the use of surrogates, gestational carriers, egg and sperm donors and embryo donation.
Wooten Law Group can aid with a variety of legal issues including all your adoption needs, legal matters across state lines and contested adoption litigation cases, contact us today to see how Wooten Law Group can guide you through the adoption process.
Excellence Proven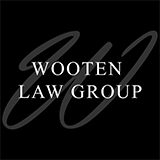 Wooten Law group has been a blessing to my family. It has been an absolute pleasure working with them. Mrs. Wooten and her staff pays attention to every detail and when working on your case you are their number one priority.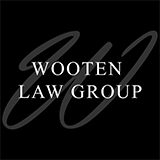 I believe Kristi Wooten was divinely chosen to be my voice through a painful divorce, legal guardianship of my disabled son, and financial support for us both. From the beginning I felt truly cared about, not just billable hours. Kristi has God-given character, intellect and tenacity. She fought professionally and tirelessly for our best possible outcome, and achieved it. Her trial prep is stellar, and she is a formidable presence in the courtroom. Her staff is a professional team, unified in the best interests of each client. Ali has been my billing go-to for years and Lacy has been amazing in her laborious hours of necessary paperwork on my behalf, always assuring me of their support. It is truly difficult for me to read negative reviews, as they are not at all descriptive of the firm & people with whom I am familiar. Kristi has been my long-time attorney, and she has touched my life forever. I highly recommend this law firm to anyone seeking professionalism, honesty and integrity.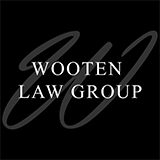 My husband and I retained Mrs. Wooten to handle our foster-to-adoptions, she is an amazing lawyer. There's no one from her staff that wasn't kind and professional at all times. – JO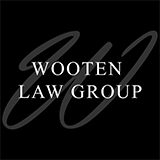 Talk about exceptional…..That is Attorney Kristi Wooten and her staff. From the moment you open her door you are greeted with a beautiful smile and a warm hello from her secretary/. This initial interaction immediately puts you at ease. Never have I witnessed such professionalism. Ms. Wooten's ability to connect with her clients is a gift. This petite Firecracker blew me away. Ms. Wooten answered all my questions, devised a plan and executed it immediately. Why is this important? Quite honestly, it saves you a lot of money. Ms. Wootens staff is a unity of individuals. They join to incorporate and organize the needs of each client. If you are looking for the Best, Ms. Wooten is your Attorney. – KG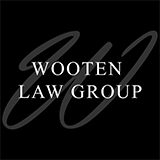 The Wooten Law Group is an amazing group of professionals. The care and concern that they show for their clients are exceptional. I never expected to find the legal representation of this caliber much less at what was a fair and reasonable cost. The response time from the firm for any questions was prompt. By the time that my case was closed, I felt like part of the Wooten Law Group family.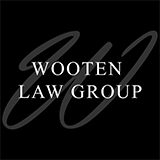 I retained Kristi for my custody case and have been blown away by her and her staff. Kristi is a force to be reckoned with in the court room! Her staff is responsive and incredibly helpful. Kristi, Heather, and Lacy… THANK YOU!!!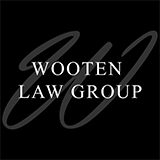 I highly recommend Wooten Law Group! Ken and Kristi are both wonderful attorneys. I've been with this firm for a few years. I'm thankful for them both as well as Lacy. They are smart, ethical and full of compassion for their clients. They pay attention to full detail. I could not imagine going through my situation without this team. Having Ken on my side during court today was a blessing. He went above and beyond for me and my child. I can't give this firm enough stars. They are top notch for sure. They are the best in Hampton Roads!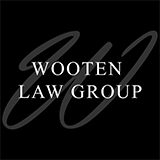 I retained and used Kristi Wooten for my divorce and am glad I did. The divorce was very complicated and contentious, taking several years to conclude. Kristi and her paralegal were very good and won every court battle (total of three). The final hearing Kristi showed what a perfect lawyer and litigator she is. I was amazed at her trial preparation and tenacity in court as she fought for my best interests. She is a winner. Thank you Wooten Law Group.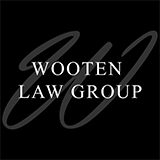 An amazing attorney! I was a military father of three and thanks to Mrs. Wooten's in depth knowledge of family law, thoroughness of court room
preparations and ability to quickly and without hesitation, argue on my behalf on several occasions in front of three different judges, I was awarded primary custody of my children. I actually felt sorry for the other attorneys as she always had them on their
heels and speechless. Hands down the most competent and well-rounded attorney in Hampton Roads. She and her staff are true professionals. I hope I never need representation again, but if I do I will retain her services again.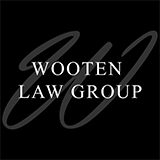 Mrs. Wooten is a true professional and amazing litigator. She provided me with a "voice" during my extremely contentious divorce. I am a practicing attorney (different specialty), and I can say that hands down she is the best family law attorney I know in Hampton Roads.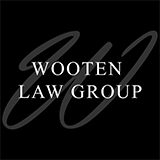 I am so thankful for the entire team at Wooten Law Group. Each interaction has been professional and personal for my needs. I could not imagine going through this terrible situation without the team I have working for me. Each member of my team has been working above and beyond what I could have hoped for with a law group.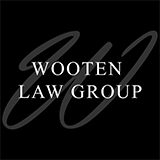 The entire staff at Wooten Law Group was amazing from the very beginning. They were compassionate about my personal situation, and were concerned with getting the best possible outcome for my child. Communication was always quick and thorough. I was never out of the loop, and everyone was always prepared to walk into court. I highly recommend this law firm if you have a family/custody issue that you need resolved. Not only are they good at what they do but they CARE about the families they are serving.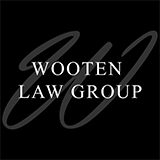 Kristi fought my case at trial for over five hours, never slowing, never tiring. She is nothing short of absolutely amazing. She has a sharp memory, so everything you tell her from start to finish she can pull out, with detail, when the moment arises. You know she actually HEARS you when you speak with her, so I never felt like a penny was wasted. Not only is she attentive, she was personally invested in my family and their well being, and no, it is not a show. I had another attorney on my custody and visitation matter years ago and I shudder to think of how much money I spent for careless representation. Her staff was equally caring, and when the *other party* started up the crazy around visitations, they were always available and invested in helping me as quickly as possible.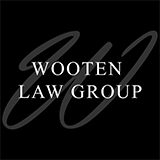 Ms. Wooten and her staff out did their self. They are up front and honest from the start. They are ethical and truly care about their clients needs. You couldn't ask for a better firm to represent you. They are well prepared for trial and aren't afraid to fight for what is right.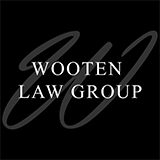 Kristi Wooten is nothing short of amazing. She has a sharp memory, so everything you tell her from start to finish she can pull out – with detail -when the moment arises. You know she actually HEARS you when you speak with her. Not only is she attentive, she was personally invested in my family and their well being. Her staff was equally caring and were always available to help me as quickly as possible. I would never consider another attorney.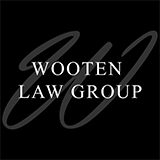 I highly recommend Kristi Wooten and her law firm. A friend of mine and respected member of the Chesapeake business community suggested Kristi and assured me Kristi Wooten is the one divorce attorney opposing counsel does not want to face. The final divorce decree went entirely in my favor. Kristi Wooten wouldn't have it any other way. In my circumstance, it really could not have gone any better. I owe this positive outcome to Kristi and her outstanding team.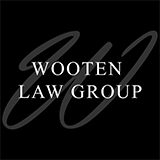 Smart, focused, ETHICAL. Hit all objectives, even those I had not thought of. Before I hired her, I checked her reviews. Weird that the same negative review experience pops up every few years. Sad that one scorned apple can turn away others. She is the best and I would not go anywhere else for custody and visitation issues. Ms. Wooten is always there and remembers everything without having to rehash my situation. Her staff is always available to me and they really care. I am so glad I found Ms. Wooten.
Family Law
Previous
Next